Giving Thanks and Practicing Gratitude
Happy Thanksgiving!!
Growing up, I always loved Thanksgiving. I enjoyed being surrounded by family, despite my hatred of Turkey. I also was never able to pass up eating an entire Oreo Pudding pie by myself, sprawled across the couch after a day of volunteering. Most importantly though, my favourite part of Thanksgiving always was the actual giving of thanks. It's an opportunity to pause for a moment and reflect on the people, experiences and memories you're grateful for. According to research (and my own experiences), there's also evidence that actively practicing gratitude may actually be good for you!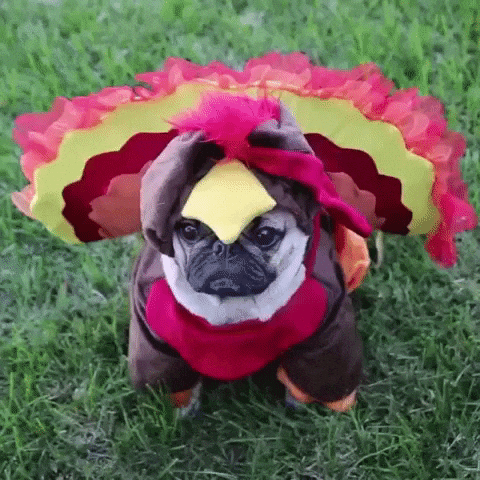 I'm nearly 100% that I have talked about gratitude before on my blog, so it's about time a dedicate a whole post to the topic.What better time than Thanksgiving to do so?... gobble gobble!
So, what's the evidence?
Gratitude has been defined in many ways. Some researchers have defined this emotion as an appreciation for how things could always be worse, while others have said gratitude is an appreciation for life. However, my favourite definition comes from a literature review by Wood, Froh and Geraghty (2010). They define gratitude as a "life orientation" towards noticing the positive in life. This involves several grateful feelings and behaviours towards people, our existence, and the world around us among other things. Gratitude can be about appreciating your own unique qualities, people in your life, pets, aesthetics, nature and so much more.
The same review highlighted other scientific studies in which gratitude was associated with a lot of positive personality traits such as emotional warmth, higher activity-seeking and positive social functioning. Gratitude was also linked to lower risks of depression, anxiety and other mental health difficulties. Furthermore, a study by Algoe, Gable, and Maisel (2010) found that gratitude was linked to feelings of "increased relationship quality" in cohabitating couples.
These are just two studies/reviews about gratitude. They don't cover the scope of the research, but there are others out there that explore the associations between gratitude and well-being. If you're interested in reading more, go to Google Scholar and try out a search. A lot of research articles are free these days, and it's fun!
How can I actively practice gratitude in my daily life?
There are a lot of ways to practice gratitude on a regular basis. I listed a five small examples here and they are in order from easier to more involved.
Go for a Gratitude Walk Step outside for a few minutes (perhaps on your lunch break) and go for a gratitude walk. This is a stroll in which you actively tune into the things you appreciate in the environment around you. Take 15 minutes and try to come up with three things you appreciate in the environment as you go. For example, when I go for walks on the UCD campus, I always try to tune into my appreciation for the campus. Sometimes I might think about the life size chess set by the science centre, other times I always look out for the elegant swans and adorable ducks in the ponds. This is a short and simple option for actively practicing gratitude and can be done nearly anywhere, indoors or outdoors.
Write a Letter to Someone You Love A great way to try a gratitude activity is by reaching out to somewhere via snail mail. In your letter, express your feelings of love, affection and appreciation. Have you not seen this person in a while? Then let them know why you miss them! You don't have to even send it on to the person (though they would probably appreciate it if you did). Just writing the letter itself is actively practicing gratitude. This is also a cheap option because all you need is some paper, a pen/pencil, an envelope, and a stamp.
Start Journaling There are several gratitude journals out there for you to try. Some are actually affordable too! I recently purchased this one which I really like so far! It's simple, gives really good advice for getting the most out your entries, and only takes a few minutes out of each day. This is a good way to start for someone who may be shy about expressing gratitude towards others in a letter or in person.
Cook Yourself Something Nice and maybe share it with someone else too. If you've got an hour to spare and are able to, take the time to prepare yourself a hearty dish that brings you joy. Not only can this play into self-care, but by filling your belly with goodness, you're taking the time to appreciate your body and all its hard work through the day. Fueling your muscles and brain is a form of thanking all they do for you. It's easy to get lost in the routines of work, raising children and helping the world go 'round. Taking time out to make yourself (if you can) something nice can help spark some feelings of thankfulness.
Volunteer In my experience, doing something for others often facilitates feelings of appreciation in my life, and I don't think I'm the only one who experiences that. Volunteering and helping others makes me thankful for what I have and it just might do the same for you. I also find that when I look around at others who are volunteering, my faith in humanity can be restored a little bit. Even if it doesn't jump start some thankful feelings, you've still done something good for the world! Thanksgiving Day is a great time to volunteer too because a lot of people are lonely or in need on this day. For volunteering opportunities year round, explore The Wheel or ActiveLink (for Ireland) to explore options in a community near you. If you're in the U.S, try Any Work Anywhere for volunteering information.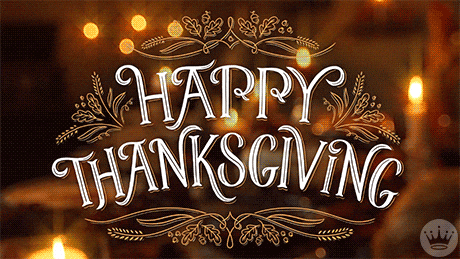 Well, that's all for now! I hope everyone has a lovely Thanksgiving! Stay tuned for a winter wish list, mocha posts and maybe some travelling posts???