25 Days of Christmas - Lady Mac Style !!
Christmas is now around the corner and Dublin is lit, literally and figuratively.
One of my FAVOURITE things about Christmas is ABC Family's (now Freeform) 25 Days of Christmas. Everyone in the States will know exactly what I am talking about, but I'm not sure if Irish folks know what this is, so I will quickly fill them in. Basically this TV channel in America that plays the essential Christmas movies every single day of December. It's usually the best channel to stop on during the holiday season because you're guaranteed to have an amazing Christmas movie waiting for you.
So imagine my surprise/horror when I first glimpsed this year's 25 Days of Christmas from Freeform only to find it is SHIT. It's rotten, terrible and flooded with too many cookie cutter, made-for-TV movies on the innocent consumer.
I apologize for all of this drama here, but the childlike spirit that lingers inside of me cried out in shock at the sight of this schedule. Hardly any of the iconic, classic, best Christmas movies are being played this year! It's a disappointing line up. So I am here to fix it.
See for yourself! Freeform is pushing a lot of their original movies (which are almost always flops) and several of the essential movies are missing. I think they really missed the mark this year. In fact, after some internet browsing, I learned that the schedule has been getting worse and worse in previous years. I don't know how I didn't notice it before!
Let's compare previous years schedules to this year. The evidence is as follows:
The first list is from 2016. The selection is alright and it includes and a few of my favourites. There are films suited for younger kids through adults. It's still not the best line-up, but it's better. This article from 2016 also shows that other great movies were also played earlier in the evenings, so that's not too bad. Missing some of the best, but it was okay enough.
Now look at 2018. It's terrible. How many times do I need watch The Santa Claus? Half of these movies aren't even Christmas movies! Great movies, but not Christmas movies! Why are there so many repeats? The full schedule can be found here and it doesn't get any better.
Hopefully you can see my point, and again I apologize for the negativity here. This post includes a better, heartwarming, fun, and somewhat family-friendly 25 Days of Christmas, Lady Mac style. I have tried to include where you can watch the movies for both American and Irish viewers. However, it should be noted that a lot of these movies are hard to find a legal stream for in Ireland.
Dec. 1st... The Nightmare Before Christmas
This movie is a favourite of mine, and perfectly bridges the gap between Halloween and Christmas. It is beautiful, delicate, intriguing and a wee bit spooky. U.S. viewers can find the movie playing on Freeform at 7:35pm Eastern on Dec. 1st and throughout Freeform's holiday line-up (something they got right). Irish viewers can schedule a date night/family night to see the film at The Lighthouse Cinema at 19:10 on Dec. 2nd, watch on NowTV, or rent on Amazon UK.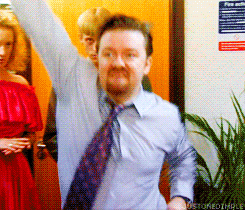 Dec. 2nd... The Office UK Christmas Special, Parts 1 & 2
These episodes of The Office UK are brilliant and absolutely ridiculous. If you're a fan of Ricky Gervais or want an excuse to try out this show, this is the perfect time to give it a go. If you like cringe comedy, this is the Christmas show for you. Catch Ricky, aka David Brent, doing a try-hard music video and laugh your ass off. U.S. and Irish viewers can watch it on Netflix.
Dec. 3rd... A Christmas Prince and A Christmas Prince: The Royal Wedding
A Christmas Prince debuted last winter and was a miraculous hit. It was one of Netflix's attempts at recreating the Lifetime/ABC Family original Christmas movies, and it actually took off! It's super cheesy, and doesn't really make sense, but you'll watch it anyways. This season we are lucky enough to get a sequel so grab some hot chocolate and curl up for a night of absolute cheese. U.S. and Irish viewers can find it on Netflix. Maybe buy some wine and make a girls night of it?
Dec. 4th... Dr. Suess' How the Grinch Stole Christmas (1966)
The first of the old school Christmas movies. The original animation of the Grinch tale is excellent and fun. It was created in 1966 and that's part of what makes it great. Try watching it with your parents. I remember growing up it always would bring old memories of Christmas to my mum when we watched it together. U.S. and Irish Viewers can rent it on Youtube for a few bucks.
Dec. 5th... Elf
I don't know anyone who dislikes this film. Of the more recent Christmas movies ever created, it is one of the best and will forever be in my rotation during the holiday season. Will Ferrell running around NYC in yellow tights is brilliant enough, but add in an amazing cast, holiday cheer, and hilarious antics and you've got a perfect Christmas film. U.S. viewers can catch it on AMC at 8:00pm. Irish viewers can have a date night and watch Elf at The Stella Theatre at 21:20. Also apparently it's playing at the Odeon all through December so you can find a day that better suits you. Irish viewers can also rent it on Amazon UK.
Dec. 6th... A Charlie Brown Christmas (1965)
I absolutely love this film. It's a favourite of my mums as well. It's so lovely and a true Christmas classic. The music is relaxing and simple. The older animations will bring you back to an earlier time. This mini movie isn't very long, so you can sneak it in while cooking dinner or just before bed. U.S. viewers can catch it on ABC at 8:00pm, and again on Dec. 20th. Irish viewers can apparently find it on Youtube with some sneaky searches.
Dec. 7th... ​Disney's A Christmas Carol
The 2009 Jim Carrey version is lifelike, a little spooky and not as kid friendly as you might think. I really like this version of the story. My last blog post was about gratitude and this movie brings that sharply into perspective each time you watch it. It's very detailed and brings life to the story in ways that previous versions have not. U.S. viewers can find it on Freeform at 9:50. Irish viewers can rent it on Youtube or Amazon UK. Also, if this version of the Christmas Carol isn't for you, Collider.com has a brilliant list of different adaptations so you can find one that better tickles your fancy. Nick told me he's a fan of the one with Patrick Stewart as Scrooge.
Dec. 8th... HARRY POTTER WEEKEND COMMENCES NOW
Harry Potter weekend always used to be a thing on ABC Family, but alas, no longer. Hopefully some snow will come your way so you can feel guilt free about crawling into bed and watching Harry Potter all weekend. I'm getting my wisdom teeth out in December, and you bet your arse this is what I will be doing during my recovery. So get your wands, put on your spectrespecs, and get ready for some wizarding world fun all weekend long. Who needs sleep anyways? Sorcerer's Stone at 12:00pm. Chamber of Secrets at 3:00pm. Prisoner of Azkaban at 7:00pm. Goblet of Fire at 10:00pm. U.S. viewers can find all the Harry Potter films on USA online to stream (though you have to sign in through your internet provider). Irish viewers, unfortunately I couldn't find anywhere to stream for free. However you can rent the films on Amazon, Youtube or buy this box set! Think of it as an early Christmas gift?
Dec. 9th... HARRY POTTER WEEKEND CONTINUES
Wake up at noon. Prepare some Butterbeer (recipes here), and then jump back into things. 1:00pm Order of the Phoenix. 4:00pm Half Blood Prince. 7:00pm Deathly Hallows Part One. 10:00pm Deathly Hallows Part Two. Try not to beat yourself up about how you didn't move from the couch for 24 hours straight.
Dec. 10th... Father Ted Christmas Special: A Christmassy Ted
For Americans who may not know, Father Ted is a TV show that used to be on in Ireland during the nineties. It is an INSTITUTION of Irish pop culture. The main characters are three priests living on "Craggy Island" in the West of Ireland, and the show revolves around all the silly things they get up to. This special is particularly well worth a watch, whether this is the first you've heard of the show or if you've seen it a million times. So get yourself a Guinness and some mince pies, and give it a go! U.S. viewers can try watching it on Channel 4 but I'm not sure if it will work. Also it appears to be available on Amazon Prime if you have BritBox (whatever that is). Irish viewers can obviously watch it on Channel 4 as well.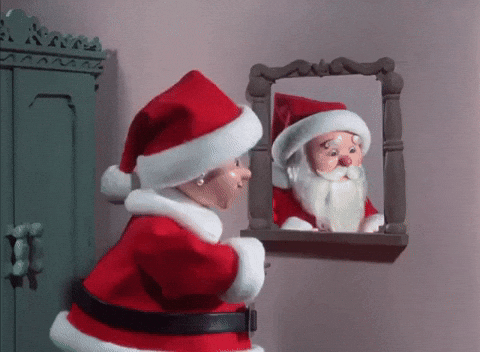 Dec. 11th... The Year Without Santa Claus (1974)
This older made-for-TV film is probably my favourite of the stop-motion Christmas movies. Santa Claus thinks that people don't care about him anymore and Mrs. Claus and some elves have to prove to him that it's not true. This is also the movie with that Heat Miser/Snow Miser song that is constantly stuck in my head year round. Overall it's short and well worth a watch! Americans can catch it on AMC at 5:45p on this day as well as throughout December. Irish viewers might have to do a sneaky stream or buy it as an episode on Amazon UK.
Dec. 12th... Home Alone
This is one of the best Christmas movies out there, without question. It's an atrocity that only the third Home Alone movie is on the Freeform schedule this year! No one likes the third movie! This movie is very funny, has a great cast and is wholesome fun. It's also the perfect movie for ending the midweek struggle during the holiday season. U.S. viewers can catch Home Alone on Hulu and On Demand/Amazon with Starz. Irish viewers can watch it at the Lighthouse Cinema at 18:00 or rent it on Amazon UK or Youtube.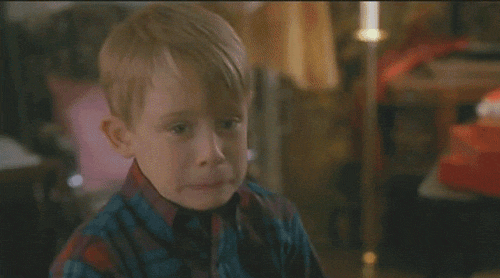 Dec. 13th... Home Alone 2: Lost in New York
The second film in the Home Alone franchise is better than the first in my opinion. Kevin experiences a lot of personal growth without sacrificing all the crazy pranks. You can also bask in the ridiculousness of a child getting stuck in NYC and the setting is perfect for Christmas. You get to see the city lit up so beautifully! U.S. viewers can find Home Alone 2 on Starz on Demand/Amazon. Irish viewers will have to rent it on Amazon UK or Youtube.
Dec. 14th...How the Grinch Stole Christmas (Jim Carrey version)
This version is amazing. It is funny, vibrant, and full of adult jokes. Jim Carrey plays the Grinch perfectly and the take home message is lovely. As an adult, I can really relate to why the guy just wants to live in a cave all year with his dog. U.S. viewers can find it on Netflix and Irish viewers can rent it on Youtube or Amazon UK.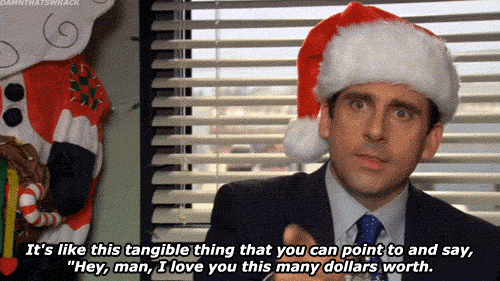 Dec. 15th... Every Christmas episode of The U.S. Office
The Christmas episodes of The Office are peak hilarity; so ridiculous, so typical and so well written. Episodes are typically 20 minutes each, so you can totally binge watch them on a quieter evening in or when nursing a hangover from one of the many Christmas parties you're obligated to attend. U.S. viewers can find every episode on Netflix. Irish viewers can find every episode on Prime Video. The episodes are as follows:
Season 2 - Ep 10 ("Christmas Party", Michael hijacks the party because of his Christmas bonus)
Season 3 - Ep 10 ("A Benihana Christmas", a mutiny happens and there are two parties instead of one, Michael photoshops himself into a photo of his new girlfriend's family then sends it out as a Christmas card)
Season 5 - Ep 11 ("Moroccan Christmas" Meredith's hair catches on fire and an intervention ensues)
Season 6 - Ep 13 ("Secret Santa", Michael is mad that he's not Santa)
Season 7 - Ep 11 & 12 ("Classy Christmas", two parts, Michael's love interest returns to the office)
Season 8 - Ep 10 ("Christmas Wishes", Andy tries to fulfil his colleagues wishes)
Season 9 - Ep 9 ("Dwight Christmas", Dwight takes over the Christmas party)
Dec. 16th... Love Actually
Look, I know that in hindsight the dude who has a crush on Kiera Knightly is creepy as heck, and the fat shaming of Natalie is so blech, but this film is still such a treat. The cast is awesome and there is something for everyone! Some of the storylines are quirky, others are heartbreaking and honest. It's a perfect blend. U.S. viewers can watch it on Netflix. Irish people will have to rent it on Amazon or Youtube, or schedule a date night at the Lighthouse Cinema.
Dec. 17th... Frosty the Snowman (1969)
Here is another classic for you! I never tire of them and I love how both grown-ups and kids alike can enjoy them. Frosty is about a snowman who comes to life from the magic of a top hat. It's simple, but lovely. He also has a perplexing accent that amuses me. U.S. and Irish viewers can find the full short movie on Youtube.
Dec. 18th... Die Hard
Nick says this should be on my 25 Days, so here it is! I have never seen Die Hard before. From what I understand, it could make for a really nice change of pace and tune during the Christmas season when everything is lighthearted and jingle bells all the time. I will definitely be watching it for the first time this year. It's about time! U.S. viewers can apparently find the movie on Hulu. Irish viewers will have to rent on Amazon UK or Youtube.
Dec. 19th... National Lampoon's Christmas Vacation
This movie is another nice change of pace. It's funny, somewhat inappropriate, and captures a lot of the nonsensical 80s elements. This is one of those movies where I am constantly laughing throughout the entire thing, non-stop. I always end up watching this with my Step Dad which means your parents probably like it too. Both U.S. and Irish viewers can rent it on Amazon (or Amazon UK) or Youtube apparently. It's probably on demand with Xfinity too!
Dec. 20th... Santa Claus is Coming to Town (1970)
More Christmas classics for you. The old school puppet-like movies are amazing. They are simple, fun, and played a role in the creation/spread of some of the more famous holiday songs out there. For being made with basic animation and stop motion techniques, these little films are awesome. Again, watch them with your parents and see what happens. I remember my Dad always getting blasted with nostalgia whenever we watched this together. This one tells the story of how Kris Kringle came to be. For U.S. and Irish viewers, Santa Claus is Comin' to Town can be watched on Youtube.
Dec. 21st... Planes, Trains and Automobiles
In America, this movie is more associated with Thanksgiving, but apparently in Ireland people watch it at Christmas! This movie is amazing, silly and so so SO funny. John Candy is stellar and who doesn't love Steve Martin? It is well worth a watch if you didn't get the opportunity to watch it on Thanksgiving. U.S. viewers should be able to find it on Hulu or rent it on Amazon. Irish viewers can apparently find it on NowTV or rent it on Amazon UK.
Dec. 22nd... Rudolph's Shiny New Year (1974)
The last of the stop-motion made-for-TV movies on this list. Rudolph is a sweet little film about the story of our favourite red-nosed reindeer doing some good deeds. This fabulous reindeer helps in a mission to find Baby New Year across time. It's actually a little bit trippy too...again, for being older and with less technology it's a wonderful film. Unfortunately, I had a really hard time finding where to stream this movie or watch it on TV for both U.S. and Irish viewers. U.S. viewers can buy the DVD on Amazon or rent it. I think Irish viewers might be able to rent it on Amazon UK.
Dec. 23rd... It's a Wonderful Life
This film is one of the most famous Christmas movies of all time, so naturally it has to be on this list. It's nice to return to a black and white film as Christmas nears, especially one as heartfelt as this one. I once read somewhere that the movie was actually a flop when it was first released in 1946, which I find so surprising! If you haven't seen this film yet, please give it a try. You won't regret it. U.S. viewers can stream it with Amazon Prime. Irish viewers will have to rent it on Amazon UK or Youtube, or schedule a date at the Lighthouse Cinema!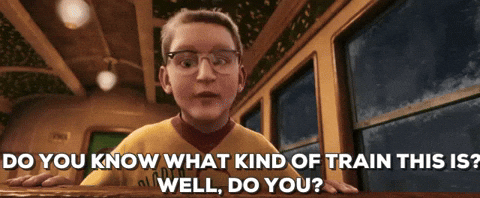 Dec. 24th... The Polar Express
I have watched this movie every Christmas Eve since its release in 2004. While the early stage of CGI used in this film is a bit odd, it doesn't distract and the film brings so much warmth. I remember seeing it in theatres when it came out. I remember when my brother asked for reindeer bells for Christmas (and how my mum sneakily pulled that off), and even my Dad always laughing about how one of the characters was just like this kid in our neighbourhood as a child. It's a joyous movie and a a definite Christmas tradition for me. Also, who doesn't like Tom Hanks?! And who doesn't want to believe in Santa Claus again, even if it is just for a few minutes?! U.S. viewers can watch it on AMC throughout December, or rent it on Youtube or Amazon. Irish viewers can find the Polar Express on NowTV or rent it from Youtube or Amazon UK. I highly recommend making some fancy hot chocolates while you watch!
Dec. 25th... A Christmas Story
This is non-negotiable. I think it is one of the most beloved Christmas movies of all time and always my go-to for Christmas day. You can imagine my pure shock when Nick told me he has never seen it. In fact he had never even heard of it! This film is all about Ralphie and many events leading up to Christmas until he gets his prized BB gun. It's a hit with the parents and young people. Its randomness is what gives it charm. U.S. viewers can find it playing ALL DAY on TBS or TNT (sometimes both!) and Irish viewers will be able to rent it on Youtube or Amazon UK.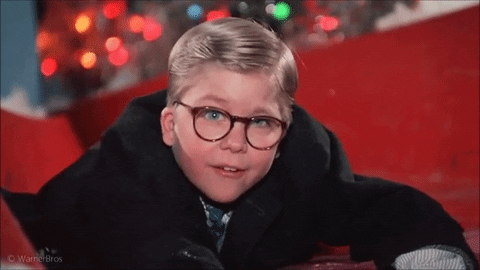 So there you have it: Lady Mac's 25 Days of Christmas. What do you think? Are there any movies I missed? What would you add?
Happy Holidays!!